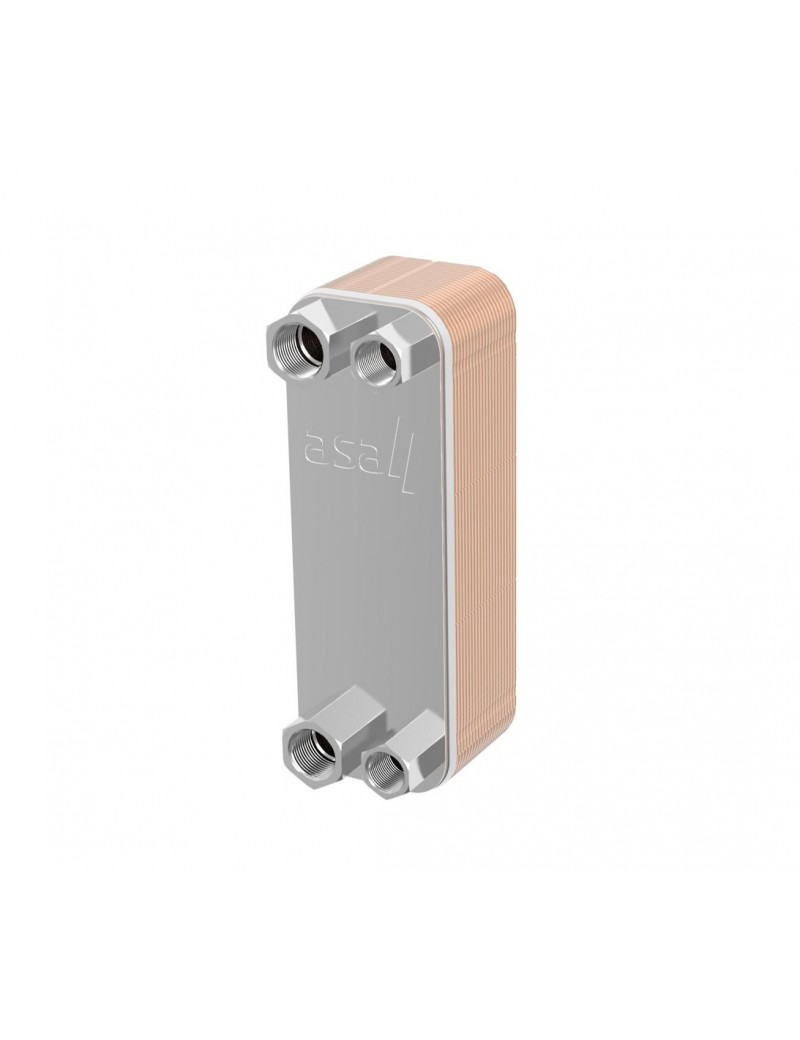  
ILWPL53040EP
Asa PL 53-40 E plate heat exchanger with mounting brackets
Security policy (edit with Customer reassurance module)

Delivery policy (edit with Customer reassurance module)

Return policy (edit with Customer reassurance module)
Construction
The plate heat exchangers ASA-PL is designed for hydraulic fluid and lubricating. The benefits of plate heat exchangers are:
strenght
installation dimension
efficiency
low maintenance
Design
The structure of the ASA-PL cooling surfaces, 1-tin, profiled plates made of acid-proof stainless steel (1.4306) is compact and powerful. The plates are profiled on the one hand to achieve optimum heat transfer and on the other hand to form channels in which oil or water is guided. The plate pack has a cover plate on each side. The entire heat exchanger is soldered together at the outer edges and at the inner point of contact. The cooler can be installed in a feed pump circuit and in return lines with large pressure variations. This product is also suitable for water, air and gas. 
For more information see the datasheet or contact us.